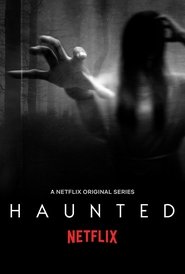 Haunted
Real people sit down with friends and family to share terrifying true stories from their past, re-created through chilling re-enactments.
Eps10
Detroiters
Detroiters
Best friends and fledgling ad men Sam and Tim may not have the money, connections or talent that the big guys do, but they have ambition out the wazoo. Together,…
Status: Returning Series
Mythbusters Jr.
Mythbusters Jr.
Six of America's most talented kids get a chance to show off their amazing ingenuity and STEAM (Science, Technology, Engineering, Arts, and Math) skills as they tackle myths similar to…
Status: Returning Series
Eps100
Teen Wolf
Teen Wolf
Scott McCall, a high school student living in the town of Beacon Hills has his life drastically changed when he's bitten by a werewolf, becoming one himself. He must henceforth…
Status: Ended
Eps76
Friday Night Lights
Friday Night Lights
This award-winning drama series centers on life in Dillon, Texas, where high school football brings the community together — and the drama of small town life threatens to tear it…
Status: Ended
Eps102
Person of Interest
Eps38
Good Witch
Good Witch
Cassie Nightingale, Middleton's favorite enchantress, and her young-teenage daughter Grace, who shares that same special intuition as her mom, welcome Dr. Sam Radford and his son to town. When the…
Status: Returning Series
Eps93
Scorpion
Scorpion
Based on a true story, Scorpion is a high-octane drama about eccentric genius Walter O'Brien and his team of brilliant misfits who comprise the last line of defense against complex,…
Status: Canceled
Eps6
Fearless
Fearless
Emma Banville, a human rights lawyer known for defending lost causes, sets out to prove the innocence of Kevin Russell, who was convicted for the murder of a school girl…
Status: Returning Series
Eps50
Solsidan
Solsidan
Solsidan is a Swedish television comedy series that premiered on 29 January 2010 on TV4. The series is named after a small part of Saltsjöbaden called Solsidan. It revolves around…
Status: Ended
Eps104
The Fosters
The Fosters
Stef Foster, a dedicated police officer, and her partner Lena Adams, a school vice principal, have built a close-knit, loving family with Stef's biological son from a previous marriage, Brandon,…
Status: Ended
Eps10
Disenchantment
Disenchantment
Set in a ruined medieval city called Dreamland, Disenchantment follows the grubby adventures of a hard-drinking princess, her feisty elf companion and her personal demon.
Status: Returning Series
Eps6
Requiem
Requiem
In 1994, a toddler disappeared from a small Welsh village, never to be seen again. 23 years later, in London, the mother of rising cello star Matilda Gray commits suicide,…
Status: Returning Series