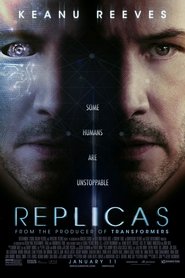 Replicas
A scientist becomes obsessed with bringing back his family members who died in a traffic accident.
Duration: 107 min
Release: 2018
Gun Crazy
Beyond a Reasonable Doubt
Beyond a Reasonable Doubt
Remake of a 1956 Fritz Lang film in which a novelist's investigation of a dirty district attorney leads to a setup within the courtroom.
The Life of David Gale
Walking Tall Part II
Chokehold
Mean Streets
Mean Streets
A small-time hood must choose from among love, friendship and the chance to rise within the mob.
Coffin 2
Breach
Primal Fear
A Wedding to Die For (Deadly Vows)
A Wedding to Die For (Deadly Vows)
Pastry chef Helena poisons men who don't meet her high standards. Her fiancé Charlie has nothing to worry about, at least until his sister Becca becomes suspicious of Helena's culinary…
Cold Moon
Requiem for a Dream
Requiem for a Dream
The hopes and dreams of four ambitious people are shattered when their drug addictions begin spiraling out of control. A look into addiction and how it overcomes the mind and…