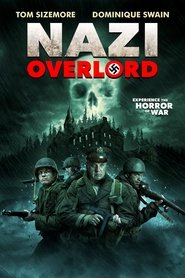 Nazi Overlord
A D-Day rescue mission turns ugly when a band of Allied soldiers battle with horrific experiments created by the Nazis.
Wing Commander
Wing Commander
The Hollywood version of the popular video game series "Wing Commander". Unlike other video games to feature film transitions, series creator Chris Roberts was heavily involved in the film's creation….
Fury
Starship Troopers: Traitor of Mars
Starship Troopers: Traitor of Mars
Federation trooper Johnny Rico is ordered to work with a group of new recruits on a satellite station on Mars, where giant bugs have decided to target their next attack.
The Chase
Hood of Horror
Campus Code
Campus Code
The college experience – studying, dating, partying… but when one of their classmates disintegrates right before their eyes, Ari, Becca, Izzy, Greta and Arun must battle security, the Griefers and…
Exodus: Tales from the Enchanted Kingdom
Exodus: Tales from the Enchanted Kingdom
Ordinary humans led by King Bantayan are being annihilated by the all-powerful evil king Bagulbol and his creatures of the dark. To end their tribulation, mankind's leaders paid a mercenary…
Clash of the Titans
Excess Baggage
The Net
Tokyo Tribe
Tokyo Tribe
In an alternate Japan, territorial street gangs form opposing factions collectively known as the Tokyo Tribes. The simmering tension between them is about to boil over into all-out war.
Open Windows