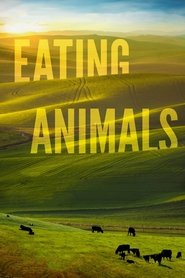 Eating Animals
An examination of our dietary choices and the food we put in our bodies.
Duration: 94 min
Release: 2017
Trump: The Art of the Insult
Trump: The Art of the Insult
Joel Gilbert's directing style is on full display here with a vapid look at how Donald Trump dominated the 2016 race, using The Art of the Insult to brand political…
We Are Many
We Are Many
The story of the biggest demonstration in human history, which took place on 15th February 2003, against the impending war on Iraq.
Huntwatch
Huntwatch
Seals, lies and videotapes. Violent confrontation boils over on the ice floes of Canada as activists, fishermen and politicians battle over the fate of baby seals.
Strawberries Will Save the World
Strawberries Will Save the World
Yuko Okumura is the biggest strawberry enthusiast living in Bloomington, Indiana. A member of an online community of strawberry lovers, she shares her strawberry collection and obsession with friends from…
Fukushima: A Nuclear Story
Fukushima: A Nuclear Story
A powerful documentary that sheds some light on what really happened at the Fukushima nuclear power plant after the 2011 earthquake and the tsunami that immediately followed. A powerful documentary…
Dolphins
Dolphins
Echo is a youngster who can't quite decide if it's time to grow up and take on new responsibilities-or give in to her silly side and just have fun. Dolphin…
American Hardcore
American Hardcore
Inspired by Steven Blush's book "American Hardcore: A tribal history" Paul Rachman's feature documentary debut is a chronicle of the underground hardcore punk years from 1979 to 1986. Interviews and…
Cocaine Godmother
Cocaine Godmother
At the age of 17, Griselda Blanco, made her way to the U.S. with a fake passport with her first husband Carlos. Living in Queens with her three sons, Griselda…
Embrace
Embrace
Embrace follows body image activist Taryn Brumfitt's crusade as she explores the global issue of body loathing, inspiring us to change the way we feel about ourselves and think about…
Chameleon
Chameleon
Anas has been called the James Bond of Ghanaian journalism. He's exposed a sex-trafficking ring by masquerading as a bartender, uncovered deplorable conditions in Accra's psychiatric hospital, posed as a…
How the Beatles Changed the World
How the Beatles Changed the World
The fascinating story of the cultural, social, spiritual, and musical revolution ignited by the coming of the Beatles. Tracing the impact that these four band members had, first in their…
Jay-Z: Made in America
Jay-Z: Made in America
Hip-hop artist Jay-Z organizes the "Budweiser Made In America" music festival.